Rebase is a small Nordic consulting company that was established in 2020.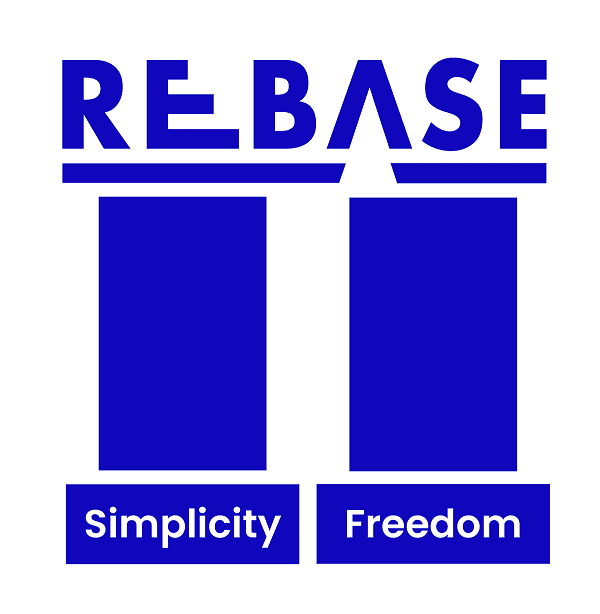 After conversations, we realised that our driving forces might need to be a more visible. These two pillars behind Rebase are explained below.
Simplicity
Simplicity by definition means the quality of being plain, without unnecessary decorations. On a personal level, living a simple life helps to avoid stress, gives time to focus on the essentials and provides economic freedom. The next paragraph explains what simplicity means at Rebase.
The most concrete example of simplicity is the salary model. In my previous blog post I explained the commission-based compensation model. In a nutshell, an employee working for Rebase receives 50% of the hourly rate billed from the customer. In other words, this 50% is the employee gross salary earning. The other 50% goes to fixed costs, such as mandatory social insurance contributions, leasing expenses and company's profit.
A commission-based compensation simplifies our organisational behaviour. People wrap naturally around clients and therefore internal processes, reports and meetings will stay at a minimum level. Yearly wage negotiations or equalisations are not needed, because compensation is based on hourly rates and utilisation.
A big part of Rebase's turnover is paid back on salaries. Thus, we don't offer traditional benefits, such as vouchers, transporting and generous facilities. This reduces the overall maintenance and budgeting work
Rebase also outsources everything that is not part of its core business. For example, we use group company's finance department, HR and legal functions. Additionally, our company uses leasing contracts everywhere it is possible (laptops, mobile phones, licenses etc.). Rebase has a tiny office and meetings rooms and other facilities that can be booked as a service. This is cost effective and effortless.
Simplicity is traceable also in employee agreements. Rebase's employee agreement is two pages long and it's the same for everyone. This helps to avoid mistakes: the shorter the agreements, the less errors can be made.
There is also a strong correlation between quality and simplicity. Rebase has been very selective when hiring new employees. Long term this leads to better customer and employee satisfaction which reduces the coordination work and complaints.
Freedom
Self-actualisation needs are the highest level in Maslow's hierarchy. Self-actualisation can be seen as a freedom to become the best a person can possibly be. Here is how freedom emerges in the day-to-day work at our company.
Working hours are not predefined at Rebase. Experts together with clients can decide on how much they work. This gives the opportunity to work 4 days week or do more than 37,5 hours per week. That approach removes traditional working time and flextime concepts.
Experts can also decide on where they work. Remote work, client's premises or our own co-working spaces are all available options. Sometimes clients require presence on their premises, but covid-19 pandemic has shown that in many cases remote work is possible.
Safeness and steadiness are pre-requirements for freedom and self-actualisation. Basic needs such as employment security, premium healthcare and comprehensive digital services are also covered at Rebase. This generates a safe environment where an expert can focus on the work.
We also help to find and negotiate the most suitable projects for our experts. In addition to this, Rebase provides information about interesting gigs, opportunities and customer prices continuously. This frees up our experts to focus on project work or self-development.
The journey has just begun
Hopefully this blog post clarifies more our ways of working. Rebase is still a small company, who has already found its niche. Nevertheless, our company is always open to learn and experiment, but for now we keep our plans simple and free as we like them.
References